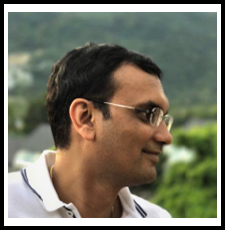 Deepak Bhutra
An IIM Lucknow Alumnus with over 20 years of Work Experience in Payment Processing, banking and Network.
Ex CEO, India Transact Pvt Ltd, Senior Management Positions in MasterCard , First Data & J P Morgan.
Instrumental in building the merchant acquiring infrastructure in India and promoting digital payments through various Industry forums and Regulators.
In his last assignment was running a large Merchant Acquiring business with over 100,000 business in sponsorship with Indus Ind Bank and Ratnakar Bank.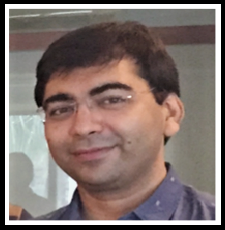 Aditya Agarwal
An IIM Ahmedabad and IIT Roorkee Alumnus with over 18 years of experience in Banking & Payment Industry.
Previously held senior management positions with MasterCard & Citibank.
Headed Citi Bank credit card and Merchant Acquiring business.
Dazzlepay Product Suite
Dazzlepay provides end to end services in the following domain:
Key features of Dazzlepay Platform
Omni Product platform
Dazzle Pay's Omni-Product integrated Platform is a digital platform that combines digital payments and loyalty for both Merchants /Brands/ Consumer facing company. It provides them an ability to build real time consumer engagement.
Focused on Business Solutions
DazzlePay's enablement also provides business solutions for operational efficiencies / supply chain management and marketing strategies. The platform through its state-of-art data analytics engine and unique interfaces provides business with strategic tools to enhance profitability.
Flexibile and Customizable
The platform is designed to build solutions as per the need of the client. Its extremely customisable and easy to implement and support multiple interfaces for corporate, bank, and cardholders.
A case study of DAZZLEPAY

enablement for a corporate using retailer
Fintech platform with the objective of connecting customers directly and enhancing business profitability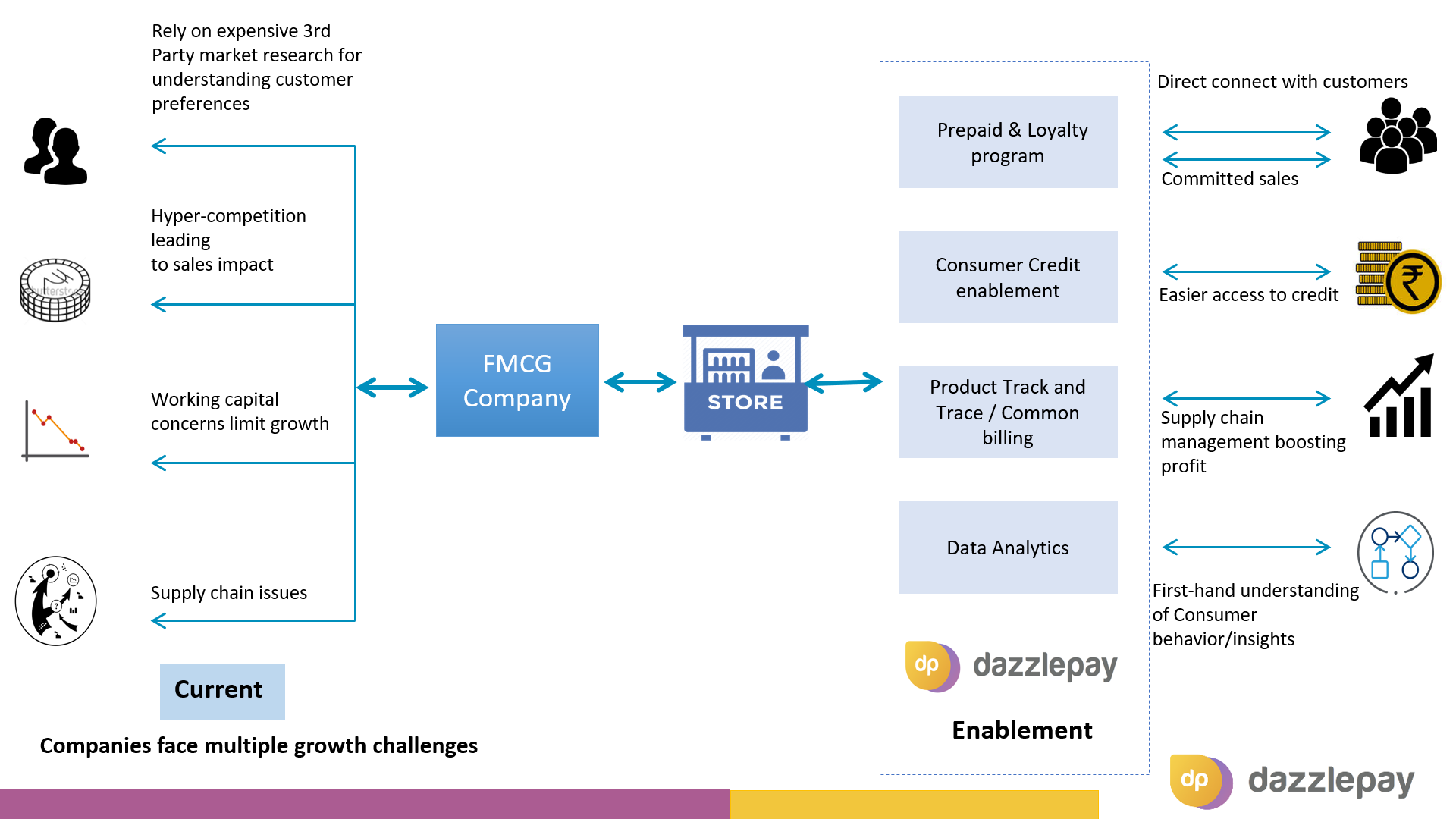 Dazzlepay Platform Success Stories - Patanjali Prepaid Card
Patanjali Ayurved, the second largest FMCG company in India uses Dazzlepay services for a Prepaid plus loyalty program.
Program was rolled-out in Q1'18.
Card Issuance and Acceptance at
5000 exclusive stores of Patanjali.
Additionally, over 100,000 VLEs (Village-Level-Entrepreneurs) in partnership with CSC are being enrolled.
Over 12,00,000 customers acquired since inception adding 1 lakh new customers every month.
Integration with billing to capture product purchase of each Consumer.
With its current run rate , it is the largest closed loop prepaid program in India.
Its uniquely positioned to provide Patanjali a benefit of connecting to their customers using digital payment tool.
The flexibility of Dazzlepay platform enabled this initiative of Patanjali.